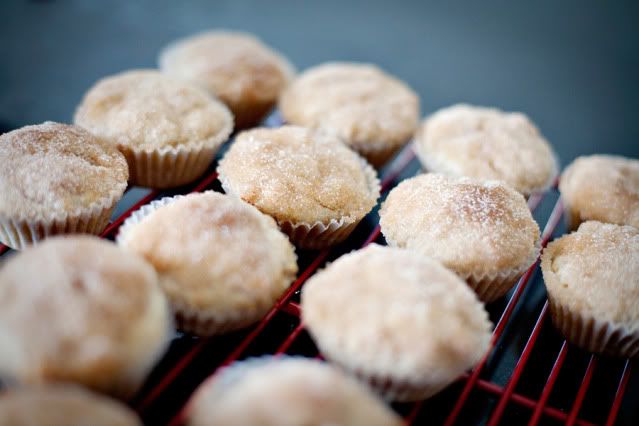 day 147
These were always a favorite of mine growing up.
Applesauce Muffins
1/2 cup butter
1/2 cup sugar
2 eggs
3/4 cups applesauce
1 3/4 cups flour
1 tbsp baking powder
1/2 tsp salt
topping
1/4 cup butter, melted
1/2 cup sugar
1/4 tsp cinnamon
Cream butter & sugar. Beat in eggs until fluffy. Sift in dry ingredients. Bake at 350 until golden. While muffins are warm dip tops in melted butter and then in cinnamon sugar mixture.